Search Engine Optimisation Services
SEO is a multi-faceted discipline, with many possibilities. That's why Big SEO Techniques offer a wide range of services. These are available to organisations large and small, both in the UK and beyond. How many you commission is up to you. They will all help you increase your search engine rankings and stay ahead of the competition.
Onsite SEO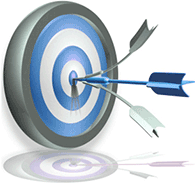 No matter what business you're in, on-site optimisation is absolutely essential. On-site optimisation is the process of adjusting your web pages in order to make them search engine friendly. Most importantly, it involves targeting the right keywords. Keywords are the words and terms that not only describe your services but are actually entered by customers into the search engines. They can be a single word or a whole phrase. Essentially, this service involves modifying the words that appear in your web site's meta tags so that they correspond to those that people are actually using. And meta tags are the devices that your programmer uses to communicate with the search engines. They are invisible to 'human' visitors surfing the net, but are the most important means to tell the search engine Robots what your site is all about. Tags include meta keywords, meta descriptions, page titles, headings and keyword density - to name just a few. Sounds simple? It is - in principle. But, believe us, it's so easy to get it wrong. Badly wrong. As many internet marketers do.
For example, you might be selling insurance and use terms like 'insurers' in your tags. But people don't call it that, they're more likely to enter 'insurance companies' or even 'insurance policies'.To a human being, these terms are similar. To a machine, they may be poles apart. In fact, without specialist knowledge it's all too easy to get it wrong in this crucial area. Which is why we strongly recommend you hire a professional SEO company to work on this area for you.
Another area it's critical to pay close attention to is the content of your web pages. All content needs to be unique, both when compared to other pages on your own website and also to all the other sites on the world wide web. And that's a lot of sites! As we've intimated, if you don't pay proper attention to factors like this you risk getting penalised by the major search engines. And this will mean low rankings or, worse, no rankings at all. Or worse still, being blacklisted.
COMPREHENSIVE ON-SITE SEO SERVICES
Keyword research
Title optimisation
Meta keywords and description optimisation
Internal linking structure
Keyword density
Keyword research
Heading tags usage
Usage of bold/strong text around the page
External linking structure
Alt text for images
OFF-SITE SEO TECHNIQUES
Logically enough, the other side of the coin is off-site SEO. This is an entirely separate but complementary discipline to on-site SEO.
Essentially, off-site SEO is about building links between your site and other suitable sites on the web. If you are to get a page 1 listing on a search engine like Google, for example, it's critical to have a strong link building strategy. This will give your site the authority to impress the search engines.
How is that, you ask? Again, it's quite simple in theory. If you carry links from other sites which are perceived to have authority and high traffic themselves, it rubs off on you. The search engines assume you must be important yourselves. In a sense, you 'piggy back' on them.Done professionally, it's entirely legal. Done professionally. Only a specialist SEO company like Big SEO Techniques can create suitable 'backlinks', as they are known. We know the sites to link to in order to gain more authority in the eyes of the search engines, and therefore a higher ranking yourselves. Only a company like ourselves that's engaged in the process day in day out can know the ins and outs, and most importantly, the methods recommended by the search engines themselves. As a company, we're also very keen on transparency, so clients know exactly who's linking back to them at all times.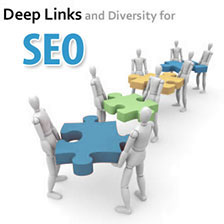 As we've seen, offsite optimisation is mainly based on link building techniques. A backlink is like a vote for your site. The more votes the more popular you are in the eyes of the search engines
The only form of link building that we use is 1 way backlinks. We do not purchase the backlinks but create them naturally. All of the work undertaken is ethical white hat techniques. We only build backlinks from quality websites with high page rank that follow the relevant guidelines. This ensures that the authority of these sites will get passed to your website, giving you more credibility in the eyes of major search engines.
One of the key aspects in the process is to ensure you have a variety of backlinks. This is very important in order to increase your rankings and maintain them.
Backlinks – the building blocks of success
Some of our backlink sources come from the following methods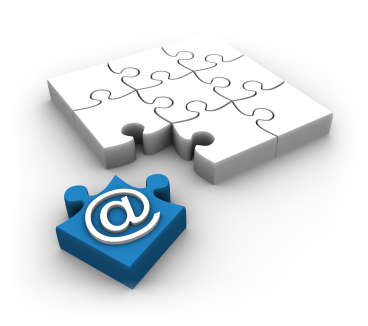 Profile page backlinks
Web 2.0 account creations
Article marketing
Directory submission
Blog commenting
Forum posting
Social media
Software creation and submissions
Bookmarking
Press release
RSS Feeds
Plus many more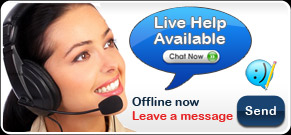 Mr A Moore
Since using Big SEO our website has increased in traffic and search engine rankings -

Mr P Ward
Thanks to Big SEO we have been able to exceed our business growth aims and have seen a high ROI

Ms S Walters
We came to Big SEO after our former SEO company failed and we have never looked back -