SEO & PPC
Pay Per Click Advertising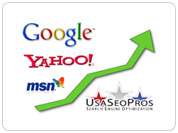 PPC marketing short for Pay Per click allows your website to get instant visibility for your chosen keywords within minutes of setting up your campaign. Using Pay Per Click allows your targeted audience to find your website driving highly targeted visitors to your site and giving instant exposure to your products. At Big Seo Techniques we have a highly skilled relationship with a team of PPC experts who will optimise your campaigns and help promote your website for any keywords you may have.
If you want to get the very best out of using Pay Per Click (PPC) marketing then its important that you keep optimising your campaigns and stay on top of your budget. PPC marketing is a complex way of advertising and at Big Seo Techniques we have picked the most experienced PPC experts to ensure your advertising campaign gives you the very best return on investment.
Big Seo Techniques PPC team uses up to date marketing tools which allow us to monitor how well your chosen keywords are doing. The tools that we use allow us to see where your money is getting spent and what keywords have the best conversions; this ensures your budget doesn't go out of control and that we get the best conversions for your campaigns.
Why use Big Seo Techniques for Pay Per Click marketing?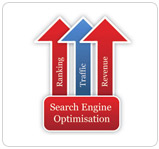 At Big SEO Techniques we work with both clients who are new to Pay Per Click and for companies with existing adwords accounts - We help our clients reduce spend and increase conversions through advanced bid management and landing page optimisation strategies
If you would like more information on what Big Seo Techniques can do for you then please feel free to contact us by email or phone.