ABOUT BIG SEO
Today, there are many companies offering SEO services on the web. Some even go so far as to offer you rapid ascent to page one on Google and the other major search engines. Some may even achieve this - for a short period. All we'll say is, beware! SEO is far from straightforward, and constantly changing. Rankings that go up quickly have a habit of coming down even quicker. And that leaves your business out in the cold - an even worse place to be online than offline. In practice, companies that guarantee results in ridiculous timescales are using 'black hat' techniques that search engines hate and will penalise you for when they find out..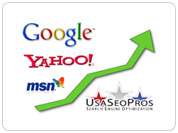 In contrast, Big SEO Techniques is a reputable SEO company using acceptable 'white hat' techniques. Altogether, our staff can offer you the benefits of over 32 years SEO experience between them. Our client portfolio includes household names and major online dealers in a wide range of sectors, and in every size from multinational to SME. Most important, no fewer than 90% retain our services. A vote of confidence we're very proud of. From our offices in Peterborough East anglia UK, we offer a complete SEO service to all types of business and organisations in the UK and beyond. A service that spans every discipline including SEO, Pay Per Click, web site development and e-commerce.
WHY CHOOSE BIG SEO TECHNIQUES
We guarantee to bring you a massive return on your investment in SEO, and a page one ranking. The difference is that Big SEO Techniques will bring you success in a realistic timeframe. And maintain it month on month, year on year. Altogether, our SEO services are highly effective and is a cost-effective way to make the most of your website. We can build your brand, raise your profile, grow your business and keep you ahead of the competition.
A FULL RANGE OF SEO CONSULTANCY SERVICES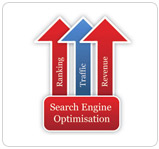 At Big SEO Techniques, we understand that commissioning SEO consultants can be daunting. That's why we look after the whole SEO process for you, freeing up your time and allowing you to concentrate on what you do best. What's more, you can relax in the knowledge that everything that needs to be done will be done, with no delays.